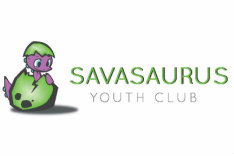 Savasaurus
For children 7 and under, the Savasaurus Club helps create a strong financial foundation…and allows for fun at the same time. Requiring a $25 deposit, a Savasaurus Club account offers kids prizes, Super Saver Cards with collectible stamps, Honor Roll Rewards where kids are paid for good grades, and quarterly promotions.
Benefits

Exclusive to young savers ages 7 and under

Reduced $300 minimum deposit to open a Term Share Certificate

Cool quarterly promotions

Fun contests and activities

Take home prizes when you make deposits

Special birthday cards

$25 deposit to open

Honor Roll Rewards

We believe that hard work should pay off.




Honor Roll Rewards 2014 - 2015




Receive $2 for every A and $1 for every B.*




Report cards must be received by January 31, 2015 (Fall Term) & June 30, 2015 (Spring Term)




*Up to $15 per term.