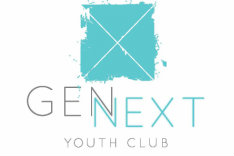 Generation Next
Ready for the next step in savings? Generation Next gives savers age 8 to 12 a safe place to put cash — plus, an extra kick! Just like Savasaurus Club, Generation Next includes quarterly promotions and prizes youngsters love.
But that's not all. Get discounts on Visa® gift cards for an easy, kid-friendly way to carry cash!
Benefits

Exclusive to young savers ages 8 to 12

Reduced $300 minimum deposit to open a share certificate

Discounts on Visa(R) Gift Cards

Cool quarterly promotions

Fun contests and activities

Take home prizes when you make deposits

Receive a special birthday card in the mail

$25 deposit to open




Honor Roll Rewards

We believe that hard work should pay off.




Receive $2 for every A and $1 for every B.