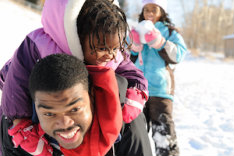 Skip-A-Payment
Make memories. Not payments.
The name says it all. Make more time for memories and spend less time worrying about expenses. Take advantage of our Skip-A-Payment program and defer a monthly payment on eligible loans this holiday season. Our Skip-A-Payment program is just one more way you can focus on what matters most in life: family and friends.
Summary

Form must be completed and turned in by November 15th.

A $10 fee will be assessed if received after November 15th.

No forms will be accepted after December 15th.

Need some help this holiday season? Check out our Holiday Loan Special.