Vehicle Pricing Information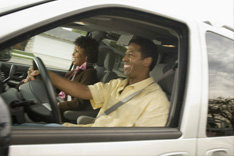 Auto and Recreational Vehicle Loans
Vehicles, motorcycles, boats, motor homes, campers, tractors, ATVs, jet skis, riding mowers, and even golf carts… Alabama Teachers can get you where you need to go with competitive financing and loan terms to fit almost any budget. Get a competitively low rate, whether you're shopping new or used, and get pre-approved on your new or used vehicle loan and drive away stress free.
Benefits

Low interest rates

Term options on both new and used vehicles

Expedited approval process

Get pre-approved for more bargaining power

Local decision-making

No prepayment fees

No application fee

Helpful, down-home personal service

GAP

Guaranteed Auto Protection protects individuals who finance a new or used vehicle from the financial GAP.




GAP covers the difference between the actual cash value of your vehicle and the loan/lease balance as of date of loss, less delinquent payments, late charges, accrued interest, refundable service warranty contracts and other related charges.




Guaranteed Auto Protection will also cover the actual deductible amount stated in your primary insurance policy up to $500 or $1000, depending on program limits, in the event of a covered GAP claim. Ask your loan officer for details of the GAP program offered by Alabama Teachers Credit Union.

Protection Plans

Ask about available Vehicle Service Contract for new & pre-owned vehicles.




Service contracts provide the following features and benefits:

Nationwide Protection

Available on Both New and Pre-owned Vehicles

Roadside Assistance Reimbursement

Rental Vehicle Reimbursement

Tire Protection and Trip Interruption for the term of your coverage

Transferable Coverage if you sell your vehicle before your contract expires

Fully Insured Program

Direct Payment to Repair Facility

One Deductible Per Visit

Increased Resale Value

Licensed Claims Adjusters

Four levels of projection are available: Bronze, Silver, Gold and Platinum. Ask your loan officer for details today.





Special

How does 3 months without a payment sound?

Sounds like music to our ears! Act now.




Open a new auto loan or refinance one from another financial institution November 15th through December 31st to join in on the savings.

The holidays are right around the corner.

What could you do with three months of cash?

The time is right to defer your payments.

Don't wait, apply today.