Vehicle Pricing Information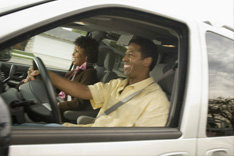 Auto and Recreational Vehicle Loans
Finance your way from the dealership to your driveway — including a zero-to-sixty approval process to accelerate your new ride off the lot. Get a competitively low rate, whether you're shopping new or used vehicles.
Get off the beaten path and feel the fresh air, backed by financing you can afford. Not only can we help you with your next car or truck, we offer great rates and flexible terms on recreational vehicle loans — including ATVs, boats, and more!
Plus, we may even pre-approve your auto or recreational vehicle loan...so you can bargain with cash-backed buying power.
Benefits

Great low interest rates

Includes both new and used vehicles

Expedited approval process

Get pre-approved for more bargaining power

Local Northeast Alabama decision-making

No prepayment fees

No application fee

Flexible terms to fit your schedule

Helpful, down-home personal service

Recreational vehicle loans also available