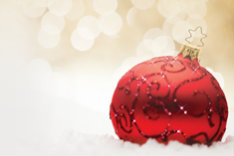 Holiday Loan Special
We believe in making your holiday a little brighter.
Tree to cut, tinsel to hang, cookies to bake, and presents to purchase. We know there is more than enough to do around the holiday season. Let us make life a little easier, and this holiday a little brighter with our holiday loan special featuring rates as low as 3.50% APR* and up to 10 months financing.
Summary

Offer good between October 15th and December 20th

Rates as low as 3.50%APR

Up to 10 months financing

Already have a loan? Find out how you can Skip-a-Payment this season!