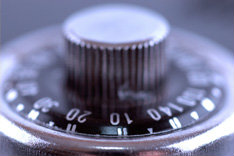 ID Theft & Fraud Information
Alabama Teachers wants to help you stay vigilant.
Add all of this to the Security Information and Regulations on the other pages here and you are well on your way to being safe, secure and vigilant. We simply want to help you keep your guard up.
Debit Cards
Our card provider, Falcon (through CO-OP), will identify themselves as Card Member Services on behalf of Alabama Teachers. They will never ask for your card number, expiration date or CVC (security) code.
They will:
Verify the last four digits of your Social Security Number.
They may:
Ask to verify the amount of your last transaction or payment.
Depending on your answer about the transaction in question, they may block your card and either forward you to Alabama Teachers if it's during our normal business hours and if not, they will forward you to their Customer Service.
Rights and Responsibilities
With respect to online banking and electronic fund transfers, the Federal government has put in place rights and responsibilities for both you and the credit union. These rights and responsibilities are described in the Master Account Agreement & Disclosures you received when you opened your account with Alabama Teachers. You can also find them online under the disclosures link at www.atcu.com. Ultimately, if you notice suspicious account activity or experience security-related events, please contact the credit union immediately at 256-543-7040 or toll free at 1-800-910-4808.
Member Resources