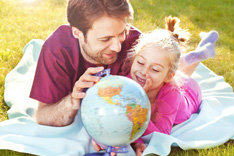 We believe in inspiring others to learn.
Alabama Teachers has a wealth of knowledge to share.
This is our passion and something we feel very strongly about. Click on the valuable links below and if you have any questions, please let us know. For more information on educator resources or to request a school visit, contact us at marketing@atcu.com.
Resources:
http://www.discoveryeducation.com/teachers/
http://classroom-aid.com/educational-resources/
http://www.watchknowlearn.org/
Tools:
http://www.ala.org/aasl/standards-guidelines/best-apps/2014
Classroom Financial Outreach:
Learn more about the National Endowment for Financial Education (NEFE) — a non-profit organization dedicated to empowering individuals and families through forward-thinking financial education.
Give our next generation the values of workforce readiness, entrepreneurship, and financial literacy when you donate your time or resources to Junior Achievement of Alabama.