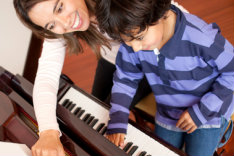 About Us
Mission Statement
Alabama Teachers is a family of caring individuals dedicated to strengthening lives through financial partnerships. It is this firm commitment that allows us to embrace the teaching moments of life, because through them we all learn together.
Our Values
Alabama Teachers Credit Union is a not-for-profit financial institution existing to provide safe, affordable, and personal financial services to our members. Because we are a cooperative, all our members are part-owners of the credit union and have the right to democratically elect the Board of Directors — a group of volunteers who help guide the credit union's progress. The Board of Directors sets policy and ensures the highest standard of financial services to its members.
Alabama Teachers Credit Union highly values its members and is committed to providing them with competitive rates and terms, excellent member service and resourceful financial services. These principles play an integral part in Alabama Teachers Credit Union's mission statement.
Nonprofit Credit Union
We keep our focus on our members — not how much money we stand to make. So you know our personal service is sincere, and fees aren't just a way to line our pockets. Get great loan and deposit rates from a trusted, community-driven credit union. Where you're more than a number on a balance sheet, you're a part of the family.